In an effort to combat hunger, Blue Cross and Blue Shield of Montana (BCBSMT) is joining forces with MontanaFair to support Family Service through the Million Can Crusade.
Montana Fair runs from August 13-21 at the Yellowstone County Fairgrounds in Billings, and fairgoers are encouraged to bring 1-4 cans of food (per person/per day) to the fair for discounted admission. Collection canisters will be placed in First Interstate Arena and the goal of the partnership is to capture 1 million cans of food, which will be donated to Family Service. Family Service will collect, process, and distribute the food.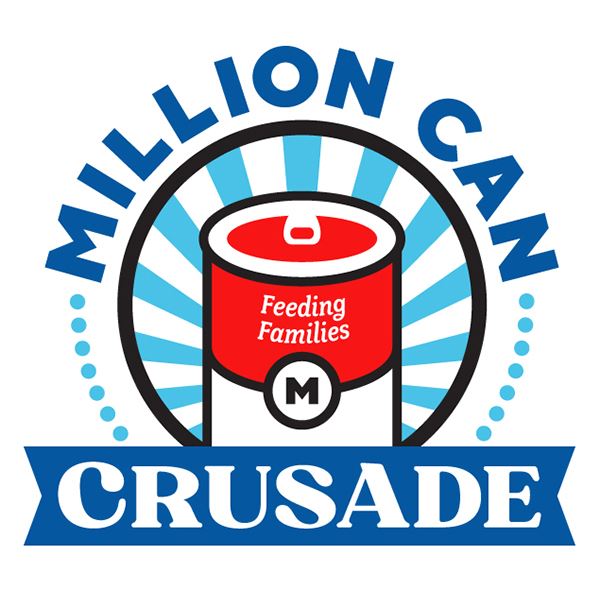 "Family Service is thrilled to be part of this historic Million Can Crusade," said Jane McCracken, Family Service senior director of development. "Our friends and sponsors, Blue Cross and Blue Shield of Montana and MontanaFair, know how to help in a big way. Family Service reaches more than 40,000 families and seniors in need in our south central Montana region each year."
Those who donate will receive $1-$4 off general adult gate admission (regularly $9 per day) with donation of items. Discounts for adult groups is capped at $16 in a single purchase — four adults each contributing four cans of food. The donation discount only applies to adult gate admission tickets purchased, and it cannot be combined with any other discount on entry, including package purchases or children's gate admissions. 
As part of its annual commitment of more than $500,000 to like-minded nonprofits throughout Montana, food security is among BCBSMT's chief focus areas. Based in Helena and with five regional offices including one in Billings, BCBSMT's commitment to Montanans and their health is steadfast.
"We are honored to support this effort," BCBSMT President Collette Hanson said. "Food insecurity knows no season. While food drives are common throughout the holidays and winter months, we strongly feel food security is something that needs to be addressed year-round. Organizations like Family Service are vital partners, and we applaud MontanaFair for providing this unique opportunity to come together."
Family Service distributed more than 4.5 million pounds of food to more than 40,000 households and more than 30 organizations in nine counties.
"The remarkable gift of canned goods provides a way to stretch limited resources when times are challenging," McCracken added. "We believe that stability is the first step in moving into self-sufficiency and having enough good and nutritious food makes all the difference. The Million Can Crusade gives many families and seniors a hand up to a more stable life. Thank you to all the food donors and to MontanaFair and Blue Cross and Blue Shield of Montana for helping so generously."
McCracken noted that Family Service is now actively involved in getting food and water into the fire zones related to the Richard Spring fire, currently the largest in the state. In collaboration with the towns and agencies conducting the evacuations and fighting the fires, Family Service will be delivering water and food into the fire zones for those fighting the fires and into the towns where the evacuees are being directed.  
###
About Blue Cross and Blue Shield of Montana
Blue Cross and Blue Shield of Montana (BCBSMT) is a division of Health Care Service Corporation, a Mutual Legal Reserve Company and Independent Licensee of the Blue Cross and Blue Shield Association. BCBSMT is the largest and longest-standing statewide, customer-owned health insurer and full-service health benefits administrator in Montana. BCBSMT believes that Montana consumers and employers deserve the best of both worlds — access to quality, cost-effective health care and superior customer service from a company that focuses solely on members. BCBSMT has provided high-quality health insurance plans and administrative services to Montanans for nearly 80 years. BCBSMT is committed to ensuring its members — no matter where they are on the health spectrum — achieve maximum health. BCBSMT's mission is to stand with its members in sickness and in health.