For Helena's Heather Lieberg, the Governor's Cup is where her incredible journey into elite marathoning started and she'll be competing in her first in-person race in more than a year. Now 41, the second-grade teacher and mother of three is eager to run an in-person race in her hometown.
For Val Curtis, a relative newcomer to elite marathoning, the Governor's Cup is another stop on her quest to run a marathon in all 50 states. The 34-year-old substitute teacher and mother of two from Minot, South Dakota, is coming off a strong finish at the Providence Marathon in Rhode Island. It was her first large in-person race since the pandemic began last year.
Presented annually by Blue Cross and Blue Shield of Montana, the Governor's Cup is scheduled for June 11-12 in Helena. Registration remains open.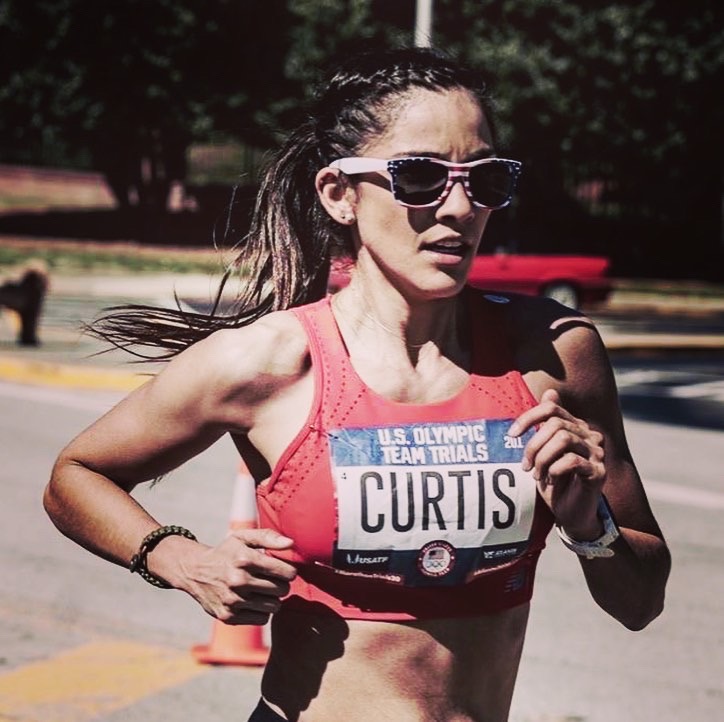 For both women, this race will be a bit of a reunion. While they don't know each other well, they briefly met in a hotel lobby in Atlanta after competing in the 2020 Olympic Trials Marathon. Fast-forward 12 months later after the worldwide COVID-19 pandemic, Curtis noticed Lieberg's name when she was researching the Governor's Cup and decided to send a message via social media for some course recon.
"I received a message, and I saw the name, and I felt like I recognized it, then I clicked on her profile and saw a picture of her and it totally clicked," Lieberg said. "We just had randomly met each other, so knowing she's now coming to the Gov Cup is great. … It's super cool to know talent like that is coming to Helena. This is such a beautiful place and I am really excited she will get a chance to experience this course.
"She ran a great race about five weeks ago, so she's definitely fit and will be a tough competitor. Maybe I will be holding onto her tail. I am just excited to run and maybe reconnect. That's what I love about this sport are the connections and all of the support for each other."
Curtis did run well in Providence, clocking in at 2:45:35 to win the women's division. In Helena, she said she has to honor the recovery process from that event, while giving it her best on the course that begins three miles southwest of Jefferson City. The course then makes its way through Clancy and Montana City, before finishing in downtown Helena. Montana will be her 12th state as she takes aim at running a marathon in all 50. 
"Running the Olympic Trials was one of the highlights of my running career," said Curtis, who ran competitively in high school and one year of college. "I felt so honored to just be there and I was star struck the whole weekend. Everyone has a unique story of getting there and getting to know people is really the best part."
Curtis took a break from running after college, then got back into it simply to stay in shape. After finding some success and being more consistent with her training, the results have followed. 
"I always loved competing," she said. "But I feel running was something I loved because I loved winning. I had to learn to enjoy the process and taking a break from it helped me do that."
Lieberg set the marathon record at the Governor's Cup in 2013 with a time of 2:45:59, kicking off her eight-year foray into elite running. She's competed in the Olympic Trials twice and has starred at several other big events over the past few years. Now she feels like it's time to refocus more of her attention on other important things in life.
"I feel like I have missed a lot, because elite running is pretty consuming," she said. "I love running, getting outside, but at some point I need to step back and focus on other things. … The Governor's Cup is really where it all started for me, so it's good to be running the marathon here again at home. Maybe someday, this is where I will run my last marathon."
While both women enter the race at different points in their careers, it's rare the Governor's Cup features two women with the Olympic Trials on their resumes. Organizers of the event are simply grateful they'll be sharing the course. 
"This is a rare opportunity for us to host these two in the same year, and we just hope they enjoy themselves and finish feeling good about their effort out on the course," Governor's Cup Race Director Bryan Haines said. "We're so happy to bring in-person racing back to the roads in and around Helena, and these two are great ambassadors for the sport and the mission of the Governor's Cup."