Select an executive to read their full profile.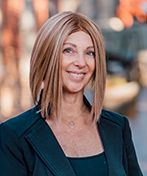 Collette Hanson
President, Montana Division
Collette Hanson has worked at BCBSMT for more than 35 years in a variety of roles. She began as an entry level claims examiner and, over the course of those years, has worked her way up the organization to serve in several critical leadership roles, including overseeing operations and most recently as the divisional vice president of sales and account management. Hanson has served on the Board of Directors for Florence Crittenton Home in Helena for more than 10 years and is the immediate past president. She is also on the Montana Chamber, Helena Chamber and Montana Reinsurance boards. A third-generation Montanan, Hanson was born and raised in Helena. She is one of 13 siblings including a twin sister. She and her husband, Harry, have two children, Alex and Regan.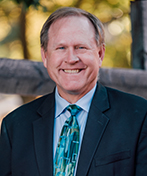 Dr. David Lechner
Vice President, Health Care Delivery & CMO
Dr. David Lechner joined BCBSMT as Chief Medical Officer (CMO), serving as the clinical leader for the Montana Plan, and he partners with our Health Care Management team to advance Value Based Care in Montana. In February of 2021, he was promoted to Vice President, Healthcare Delivery and CMO, taking on additional responsibility of the Network team. Born and raised in Billings as a third-generation Montanan, Dr. Lechner graduated from Carroll College with a Bachelor of Science degree in Biology, and medical school from the University of Washington School of Medicine (WAMI) in 1989. Dr. Lechner returned to Helena in 1992, practicing family medicine, including operative obstetrics and hospital care. He moved to Community Medical Center in 2011. Lechner and his wife, Kerry, have two children, Liam and Carlin.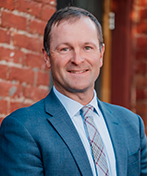 John Doran
Divisional Vice President External Affairs
John Doran joined BCBSMT in July 2012 after nearly 15 years in journalism and communications. At BCBSMT, John oversees all government, public and media relations, including BCBSMT's strategies for legislative policy, lobbying, internal and external communications, advertising and branding, community outreach and volunteerism, corporate strategy, and internal employee engagement. John is an avid mountain biker and fly fisherman and raced mountain bikes for more than a decade. He is the president of the Caring Foundation of Montana, Inc., board of directors, and he serves on the boards of directors for the Helena Education Foundation, Rural Dynamics, Inc., the Montana Taxpayers Association, and the Helena Trails Alliance. John coaches baseball for the Helena American Legion program. He and his wife, Anna, have two children, Ellie and Finn.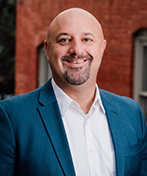 Corey Palmer
Vice President, Sales & Account Management
Corey Palmer has worked at Blue Cross and Blue Shield of Montana's (BCBSMT) for more than 10 years in a variety of sales and strategic roles. He oversees the company's sales and retention efforts for all market segments, leading a team responsible for ensuring exceptional service to employer clients, brokers and consultants, and for driving a forward-looking strategy that meets our customers' evolving needs. Corey enjoys the outdoors and writes screenplays in his spare time. He holds an MFA in Creative Writing and a BA in English from the University of Montana. Corey is the President of the Holter Museum of Art's Board of Directors and serves on the Board of Directors for the Blue Cross and Blue Shield Association National Labor Office. He lives in Helena with his wife, Tara, and two daughters, Jacey and Haley.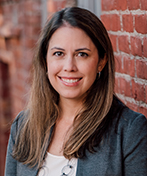 Lisa Kelley
General Counsel
Lisa Kelley joined BCBSMT in 2010. In her role as general counsel, Lisa oversees the BCBSMT Legal Department and handles plan legal and regulatory matters. Before joining BCBSMT, Lisa practiced law at Hughes, Kellner, Sullivan, and Alke, PLLP. Lisa has a Bachelor of Arts degree in business administration from Washington State University and a Juris Doctor from Gonzaga University School of Law. Lisa currently serves on the Montana Guaranty Association Board and the Montana Conservation Corps Board of Directors. She is also an adjunct professor of health law at the Alexander Blewett III School of Law at the University of Montana. She and her husband, Marcus, have two children, Dylan and Ava.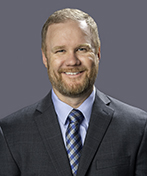 Nick Racine
Senior Director & Actuary
Nick Racine, FSA, MAAA, joined BCBSMT in 2018 and is responsible for Financials, Business Planning and Analytics. Prior to joining BCBSMT, Racine spent 17 years as an actuarial consultant, providing advice to employers throughout the Mountain West region. Racine is an avid outdoorsman who enjoys fishing and dirt biking. He and his wife, Summer, have three children, Justus, Chase and Carter.